The founder of SYF, Devansh S Bhatt, has long held the conviction that in order to enact positive change in individuals, one must first change their mindset. With this principle as their guiding light, he and Pushpendra established Shining Youth Foundation on the 19th of March, 2017.
 As they reflect on their six-year journey, they feel a sense of pride in having had the opportunity to work with over 8000 young individuals. Nevertheless, they remain committed to their mission, and welcome like-minded individuals to join them in their endeavor.
 Under the leadership of General Secretary Devasheesh Sharma, they will continue to facilitate discussions, debates, and awareness campaigns for the betterment of youth. The Membership campaign of SYF 2023 marks the latest chapter in their efforts to empower young people. As the organization's motto succinctly states, it is "For the Youth, By the Youth" – a reminder of the core values and principles that drive SYF forward.
Work as a catalyst in bringing sustainable change in the lives of lesser privileged children and families with a life-cycle approach of development.
Enable the civil society across the world to engage proactively in the change process through the philosophy of civic driven change.
Adopt highest standards of governance to emerge as a leading knowledge and technology driven, innovative and scalable development institution.
Building Careers – Developing Youth- Empowering Nation
Shining Youth Foundation (SYF) was registered on 19th March 2017 in Agra and this
organization is working for youth empowerment & development since its inception. The aim of
organization is to help youth by organizing conceptual events for them, all with a charity cause.
Conceptual events here stand for events like seminars, debates, parliament, recognition
ceremonies, cultural activities & awareness programs. 
All events of our organization are based
on topics & issues related to youth in current scenario and on those which are need of youth.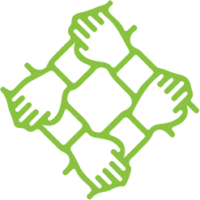 Social Venture Philanthropy
Social Venture Philanthropy (SVP) is an innovative model based on the business concept of venture capital. Under SVP, Shining Youth Foundation  identifies and implements its development projects through credible community based organizations. We also handhold and build capacities of these organizations, focusing on achieving scalability and sustainability, creating a culture of leadership and excellence and inculcating a deep sense of accountability among them.
Under Outreach model, Shining Youth Foundation  implements the development interventions directly as it requires intensive and professional engagement for a wider and sustained outcome. While working in remote rural areas, we realized that an intensive on-ground intervention is needed, which might be beyond the capacity of community based organizations and hence, we directly implement such projects, liaising with local community stakeholders for better social return on investment.
Credibility and accountability have always been the benchmark for Shining Youth Foundation and are achieved through the promotion of principles of good governance in the processes and practices. We have a four-tier audit and evaluation mechanism to ensure the impact of investment and complete transparency and accountability in the utilization of funds.
We believe that if you want to change a person for good then change the thoughts of that person for good, therefore we allow only these types of events to be organized by our organization
Shining Youth Foundation – SYF Building Character – Developing Youth- Empowering Nation
Members Associated With Till Date
Youth Associated With Till Date